Although the coronavirus crisis prevented us from celebrating this year's FightNight XXXII, it did not stop us from drawing winners from our annual Associate Leadership Council raffle. This year, the raffle raised $98,400 to help fund the 2020 ALC class project as part of the ongoing Dallas Catalyst Project.
This year, our ALC class will work alongside Cornerstone Baptist Church to install a small market next to the Cornerstone Community Laundromat and fill the second of three sites in a shopping center on South Boulevard. The market would provide Forest District residents with access to low-cost household items.
You can learn more about the project and the rest of TREC community investment efforts during the pandemic here.
We are grateful to this year's ALC class and FightNight XXXII chairs the Lunsford family for working so hard on both the project and in selling tickets and procuring prizes for the raffle. We'd also like to thank everyone who purchased raffle tickets and the companies that donated prizes for their support of the raffle.
We would also like to recognize ALC class member Matt Goyne with Compatriot Capital, who raised $35,750, more than any other class member in the history of FightNight! While we regret not being able to recognize you in the ring this year, we look forward to celebrating this accomplishment during our fall event on September 17.
Now for our raffle prizes. On Thursday, April 30, TREC hosted a virtual raffle drawing to determine prize winners. We'd like to congratulate each of the winners listed below.
•A three-night stay in a two-bedroom residence at the Fairmont Franz Klammer Lodge in Telluride, CO, and a 1.75L bottle of Casa Migos Tequila.
WINNER: Mike McDonald, Cushman & Wakefield
•A sports weekend, including: four tickets with premium seating to an SMU men's basketball game, four tickets to a Texas Rangers baseball game (donated by Pacheco Koch), a weekend stay at the Statler, and a gift card to the Meat Shop.
WINNER: George Guattare
•A date night package, featuring: an overnight stay in the Penthouse Suite and dinner at the Thompson Hotel, a bottle of Caymus wine (donated by Steeplechase), a flower bouquet from Pointer's Petals, and a "Porche for the Weekend" (from Park Place Porche).
WINNER: Jack Barkley, Hillwood Properties
•A golf tour, which includes: a round of golf for four at Trinity Forest Golf Club, a round for three at Brook Hollow Golf Club (donated by Todd Interests), and an overnight condo stay at Cascades Country Club with food, drinks, and two rounds of golf (from Cawley Partners).
WINNER: Greg Collins, Berkshire Group
•A networking package, including: a round of golf at Dallas National Golf Club, dinner at Del Frisco's (from JCI), a private wine tasting for 10 guests at times Ten Cellars, and the use of a meeting room (from the Network Bar).
WINNER: Ian Kinne, Hillwood Properties
•A home team sports package, including: four Dallas Mavericks basketball tickets, four Texas Rangers baseball tickets (2021 season), and two Dallas Cowboys tickets (all from Woodbine Development), as well as an autographed Roger Staubach football (thanks to JLL).
WINNER: Steven Whitney
•All about wellness, which features: unlimited classes at Uptown Yoga, classes at FITNZ360, a certificate to DryBar, and five sets of handmade Nicola Bathie earrings.
WINNER: Peter Read, DPR Construction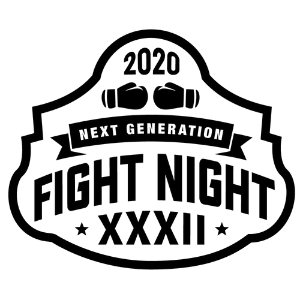 Tags: