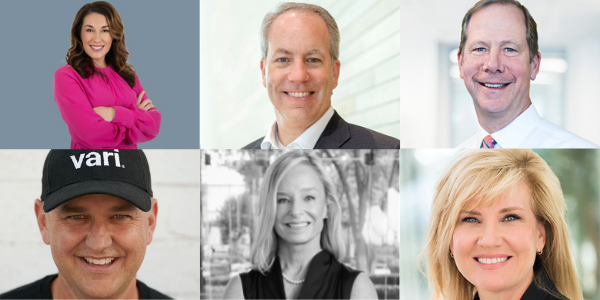 DON'T MISS: Young Guns Rising to the Top
Join us next Tuesday, April 12 at the Foley & Lardner LLP offices and find out what it takes to reach the highest levels of the commercial real estate industry here in Dallas! This event will feature two expert panel discussions, the first about rising to the top of an established company and the other about building your business as an entrepreneur.
Moderators
Bryce Jackson, Thirty-Four Commercial
MaryMichael McCartin, HPI
Speakers
Brooke Armstrong, CBRE
Bill Brokaw, Hillwood Urban
Eric Krueger, Balfour Beatty Construction
Jason McCann, Vari, LLP
Kathy Permenter, Younger Partners
Michele Wheeler, JacksonShaw
Volunteer With Our Real Estate Bootcamp Program
We are seeking volunteers for our upcoming Real Estate Bootcamp program days on Saturday, April 9 and Saturday, April 23 from 8:30 a.m. to 1:30 p.m. During the first volunteer session, "Market & Site Feasibility," volunteers will discuss defining the market for analyzing demand, research comps, and project supply/demand. During the second program day, "Financial Feasibility," volunteers will walk our development teams through a pro-forma/development financial model that can be adapted for retail, multifamily, or mixed-use projects.
If you are interested in volunteering, please contact Kawanise Mims.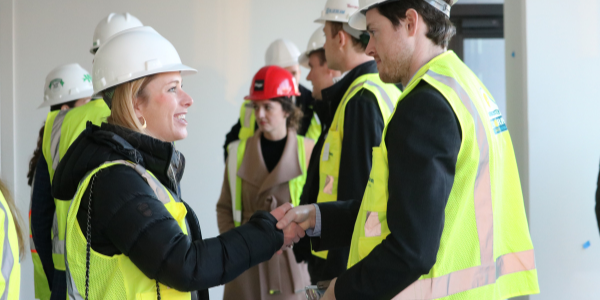 Welcome, New TREC Members: March 2022
Our membership base of commercial real estate professionals and companies is crucial to our work in catalyzing community investment, influencing public policy, propelling careers, and developing the leaders of tomorrow. We are thrilled to have welcomed 53 new members to our organization in March!
Join a Young Guns Breakfast Group
You may now register for our popular Young Guns Breakfast Groups program! Participants meet in small groups to discuss business, current trends, and local issues over – you guessed it – breakfast!
TRECcast: Benchmark Title's Lesley McCaslin

The TREC Community Investors board member talks about her dual career in real estate and as a sports reporter with Bally Sports Southwest!

Listen: Apple Podcasts | Spotify

Watch: YouTube

Executive Roundtable: the Russia-Ukraine Conflict

Get the insider's look on oil & gas, shipping & logistics, and the capital markets as the Russia-Ukraine conflict continues to unfold.

Listen: Apple Podcasts | Spotify
3100 McKinnon Street, Suite 1150, Dallas, TX 75201