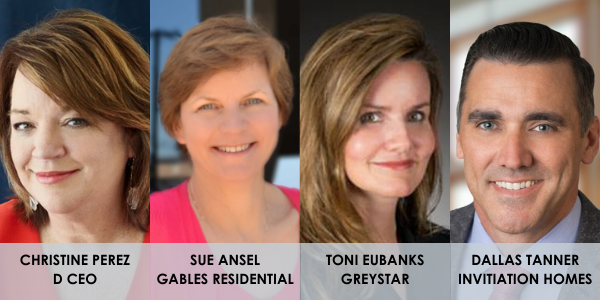 LAST CALL for Market Matters Tickets
Don't miss Market Matters THIS WEDNESDAY, March 30 as our panel discusses how the multifamily industry plans to meet the housing needs of the influx of new residents to the Dallas-Fort Worth area.
Moderator
Christine Perez, D CEO
Speakers
Sue Ansel, Gables Residential
Toni Eubanks, Greystar
Dallas Tanner, Invitation Homes
Please note: Online registration for this event will close at noon on Tuesday, March 29. A limited number of tickets will be available for sale at the door for $100 each.
Volunteer With Our Real Estate Bootcamp Program
We are seeking volunteers for our upcoming Real Estate Bootcamp program days on Saturday, April 9 and Saturday, April 23 from 8:30 a.m. to 1:30 p.m. During the first volunteer session, "Market & Site Feasibility," volunteers will discuss defining the market for analyzing demand, research comps, and project supply/demand. During the second program day, "Financial Feasibility," volunteers will walk our development teams through a pro-forma/development financial model that can be adapted for retail, multifamily, or mixed-use projects.
If you are interested in volunteering, please contact Kawanise Mims.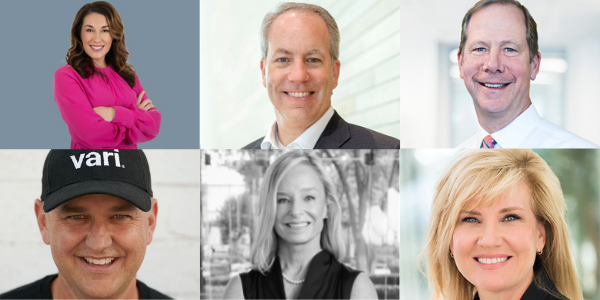 Tickets: Young Guns Rising to the Top
Get the honest, no-nonsense advice you need to grow your career from some of the leading commercial real estate executives in Dallas-Fort Worth!
Speakers
Brooke Armstrong, CBRE
Bill Brokaw, Hillwood Urban
Eric Krueger, Balfour Beatty Construction
Jason McCann, Vari, LLP
Kathy Permenter, Younger Partners
Michele Wheeler, JacksonShaw
Date
Tuesday, April 12, 2022

Location
Foley & Lardner
2101 Olive Street
Suite 1600
Dallas, TX 75201

Time
5:00 p.m. to 7:00 p.m.
Executive Roundtable: the Russia-Ukraine Conflict

Get the insider's look on oil & gas, shipping & logistics, and the capital markets as the Russia-Ukraine conflict continues to unfold.

Listen: Apple Podcasts | Spotify

TRECcast: Benchmark Title's Lesley McCaslin

The TREC Community Investors board member talks about her dual career in real estate and as a sports reporter with Bally Sports Southwest!

Listen: Apple Podcasts | Spotify

Watch: YouTube
3100 McKinnon Street, Suite 1150, Dallas, TX 75201