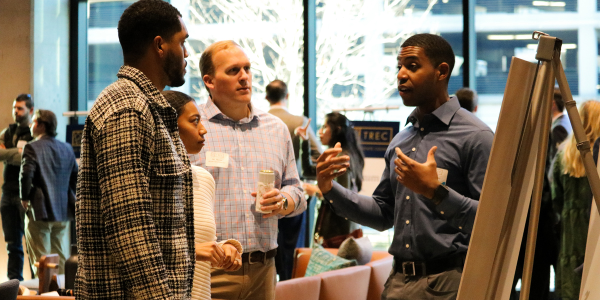 Young Guns Kickoff: Next Steps & Breakfast Groups
We hope you all had a wonderful time at last week's Young Guns Kickoff and found at least one way to get involved with TREC this year. If you are still searching for an opportunity, or were unable to attend the Kickoff, we have linked to our full offerings list below.
Young Guns may also register for our Breakfast Groups program, which unites them with a small group of industry peers for regular networking sessions held primarily over (you guessed it) breakfast! Breakfast Groups will be assigned beginning the week of February 21.
Please Note: If you are unable to submit either form, please contact
TREC Involvement Interest Form