From:                                         TREC - Constant Contact
Subject:                                     REAL BRIEF: Register for Young Guns Rising to the Top, Market Matters: Rental Housing Summit
Register Now: Young Guns Rising to the Top
Find out what it takes to reach the highest levels of the commercial real estate industry with our annual Young Guns Rising to the Top! Join us Tuesday, March 15 and get the honest, no-nonsense advice you need to grow your career from some of DFW's top executives.
Join a Young Guns Breakfast Group
You may now register for our popular Young Guns Breakfast Groups program! Participants meet in small groups to discuss business, current trends, and local issues over – you guessed it – breakfast!
Breakfast Groups will be assigned starting THIS WEEK and continue on a weekly basis. You must be an active TREC member to register. Please contact Erin Pittman with any questions.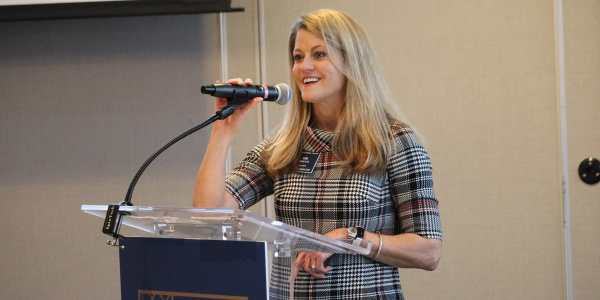 TRECcast: TREC Chairman Kim Butler
On the all-new TRECcast, we chat with 2022 TREC Chairman Kim Butler (HALL Group) on her goals for the year, her love of Texas Tech football, and why young professionals should learn how to "bring in the business."
Listen Via: Apple Podcasts | Spotify | YouTube
Looking for a Mentor?
Our Mentorship Program is back for 2022! Participants are paired with an experienced commercial real estate professional to develop an actionable plan for achieving their career goals. Program space is limited to 30 mentor-mentee pairings and each applicant must be a current TREC member.
Please Note: Preference will be given to applicants actively engaged in TREC activities and those who have not participated in the program before.
Market Matters: Rental Housing Summit

Join us Wednesday, March 30 as Gables Residential CEO Sue Ansel and Invitation Homes CEO Dallas Turner discuss the future of rental housing in DFW! Additional speakers to be announced.

Help Us Welcome the
ALC Class of 2022

Throughout the next 10 months, the class will meet for program lectures and lunches, receive personalized executive coaching, and partner with TREC Community Investors on a service project in the Dallas community.
3100 McKinnon Street, Suite 1150, Dallas, TX 75201