Subject:                                     REAL BRIEF: Register for Speaker Series, ALC Open House; TREC Recognized as Diversity Leader
Speaker Series: The C-Suite Perspective
BANK OF TEXAS SPEAKER SERIES IS PRESENTED BY THE DALLAS MORNING NEWS
Join us at the Hilton Anatole for our first Speaker Series event of 2022 on Thursday, February 10 as we learn what makes the Dallas-Fort Worth area so attractive for companies to conduct business and relocate their headquarters.
Speakers
Robert Allen, Texas Economic Development Corporation
Sandy Cross, PGA of America
Josh Friedman, Canyon Partners
DBJ Honors TREC as Leader in Diversity

We are grateful to the Dallas Business Journal for recognizing our members' dedication to expanding diversity, equity, and inclusion throughout the commercial real estate industry here in Dallas.

Mike Geisler Named Stemmons Award Finalist

Our Dallas Catalyst Project Chair is one of four finalists for the prestigious service award from the North Texas Commercial Association of Realtors (NTCAR).
ALC Pre-Applicants: Register for Open House I
We are hosting our first open house session for the Associate Leadership Council Class of 2022 on Thursday, January 20! Join us for a chance to learn more about the program and meet with members of the Steering Committee and recent ALC alumni.
Reminder: Full ALC applications are due no later than 5:30 p.m. on Monday, January 24.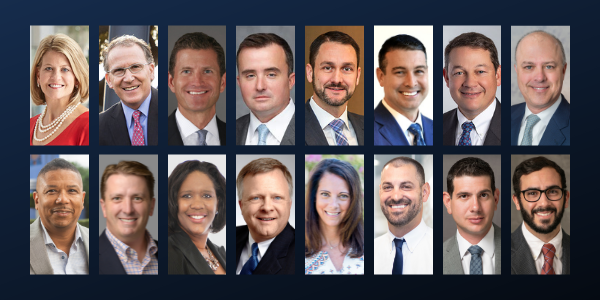 Welcome, Board Members and New Members!
To kick off the new year, we would like to introduce our 2022 leadership teams (our Executive Committee is pictured above) and the members who recently joined The Real Estate Council.
Reminder: Renew Your Membership
Before you get too into your new year's resolution, renew your TREC membership! It will serve you just as well as that shiny new 9-iron you got for Christmas, we promise.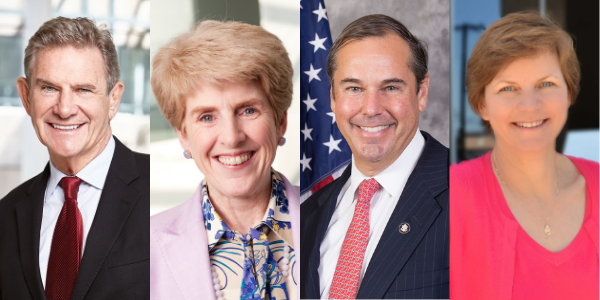 TRECcast: Legends of Comercial Real Estate
SPONSORED BY THE DALLAS BUSINESS JOURNAL
Catch up on our latest podcast series featuring interviews with some of the biggest names in DFW's commercial real estate community.
Listen Now: Craig Hall | Lucy Billingsley | Ray Washburne | Sue Ansel
3100 McKinnon Street, Suite 1150, Dallas, TX 75201