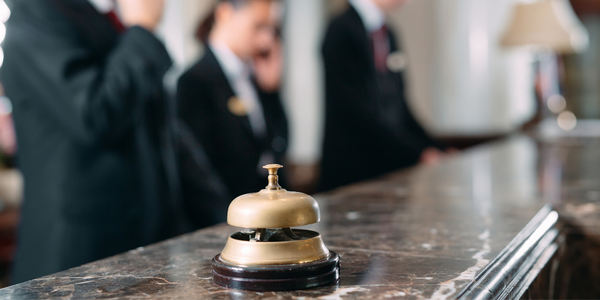 Market Matters: Business or Pleasure?
A Hospitalty Summit
Join us on Thursday, September 22 for our next Market Matters event, a discussion panel on the state of the hospitality industry. The event will be moderated by Christine Perez (Editor, D CEO) and feature Dupree Scovell (Managing Partner, Woodbine Development Corporation), John Bourret (Managing Director, Eastdil Secured), and Mehul Patel (CEO, NewcrestImage).
Support TREC Community Investors TOMORROW and Throughout September
The early giving period for this year's North Texas Giving Day begins Thursday, September 1! Donate all month long to support our neighborhood revitalization initiatives in the Forest District and beyond.
TRECcast: 2022 Young Guns Project Deep Dive

We chat with Project Managers Arthur Mironchuk of The Beck Group and Jelani Rainey of Page Southerland Page about the Young Guns' partnership with St. Philip's School and Community Center to renovate two quadplex apartment buildings in the Forest District as part of the Dallas Catalyst Project.

Community Investors Spotlight: August 2022

This month, we are proud to recognize Jordan Snyder of Gardner Capital and Lisa Casey of Studio Outside for their contributions to TREC Community Investors.
Young Guns Core Committee Nominations
We are now accepting nominations for the 2023 Young Guns Core Committee. Members may nominate themselves or others for any of the Core Committee positions. Core Committee members are required to attend monthly meetings on the second Wednesday of the month at noon. Nominations are due to
Erin Pittman by Friday, September 9 by 5:00 p.m.
Learning, Networking, & Selling Across Generations

Join TREC, Hart Commercial, and
our friends in the commercial real estate industry for an evening of networking and teambuilding
across the generations on Thursday,
September 22.

Uptown Dallas, Inc. to Host Author Jeff Speck

On September 12, join Uptown Dallas, Inc. for a lecture and book signing with Jeff Speck, the foremost expert in designing transportation systems for walkable cities. Speck will share his insights, advice, and best practices, followed by a panel discussion on Uptown.
We're Hiring!
TREC is seeking to fill two open positions on our team! Learn more about each role on our job board, TRECjobs.com or at the links below.
Digital Communications Associate
3100 McKinnon Street, Suite 1150, Dallas, TX 75201