From:                                         TREC - Constant Contact
Subject:                                     REAL BRIEF: Market Matters Tickets Will Be Available At The Door; FightNight XXXIII: How to Bet on the Bouts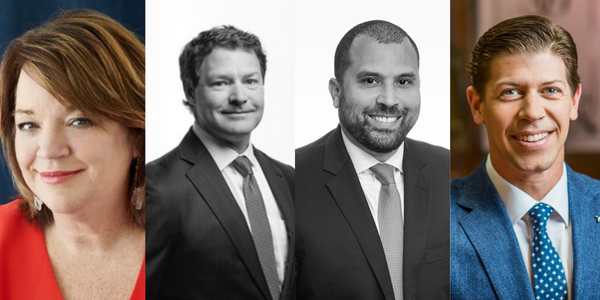 Market Matters Tickets Will Be Available At The Door
Though online registration for tomorrow's Market Matters closes today, a limited number of tickets will be available at the door. Join us at the Warwick Melrose Hotel (3015 Oak Lawn Avenue) for a conversation about how the hospitality industry has rebounded from the pandemic. The event will be moderated by Christine Perez (D CEO) and feature John Bourret (Eastdil Secured), Dupree Scovell (Woodbine Development Corporation), and NEW PANELIST Kevin Davis (JLL Hotels & Hospitality). Special thanks to sponsors Grant Thornton and D CEO for their support of Market Matters.
North Texas Giving Day is THIS THURSDAY
Make your North Texas Giving Day donation to TREC Community Investors and support our neighborhood revitalization initiatives in South Dallas and beyond.
Replay: Speaker Series With John Goff
You may now watch or listen to a replay of our August 17 Bank of Texas Speaker Series conversation with Crescent Real Estate Co-Founder John Goff.
Listen Now: Apple Podcasts | Spotify | Amazon Music | SoundCloud
Watch on YouTube
3100 McKinnon Street, Suite 1150, Dallas, TX 75201