Associate Leadership Council (ALC) 
Benefits That Last a Lifetime
The Associate Leadership Council (ALC) is a 10-month leadership development program designed to inspire and educate future commercial real estate leaders in Dallas-Fort Worth.
Through ALC, young commercial real estate professionals participate in monthly leadership development programs and lunches, receive personalized executive training, and implement a community investment project.
The education, networking, and experience gained in this relatively short timeframe often have a profound impact on participants' careers for years to come.
Applications for the ALC Class of 2024 will open in November 2023.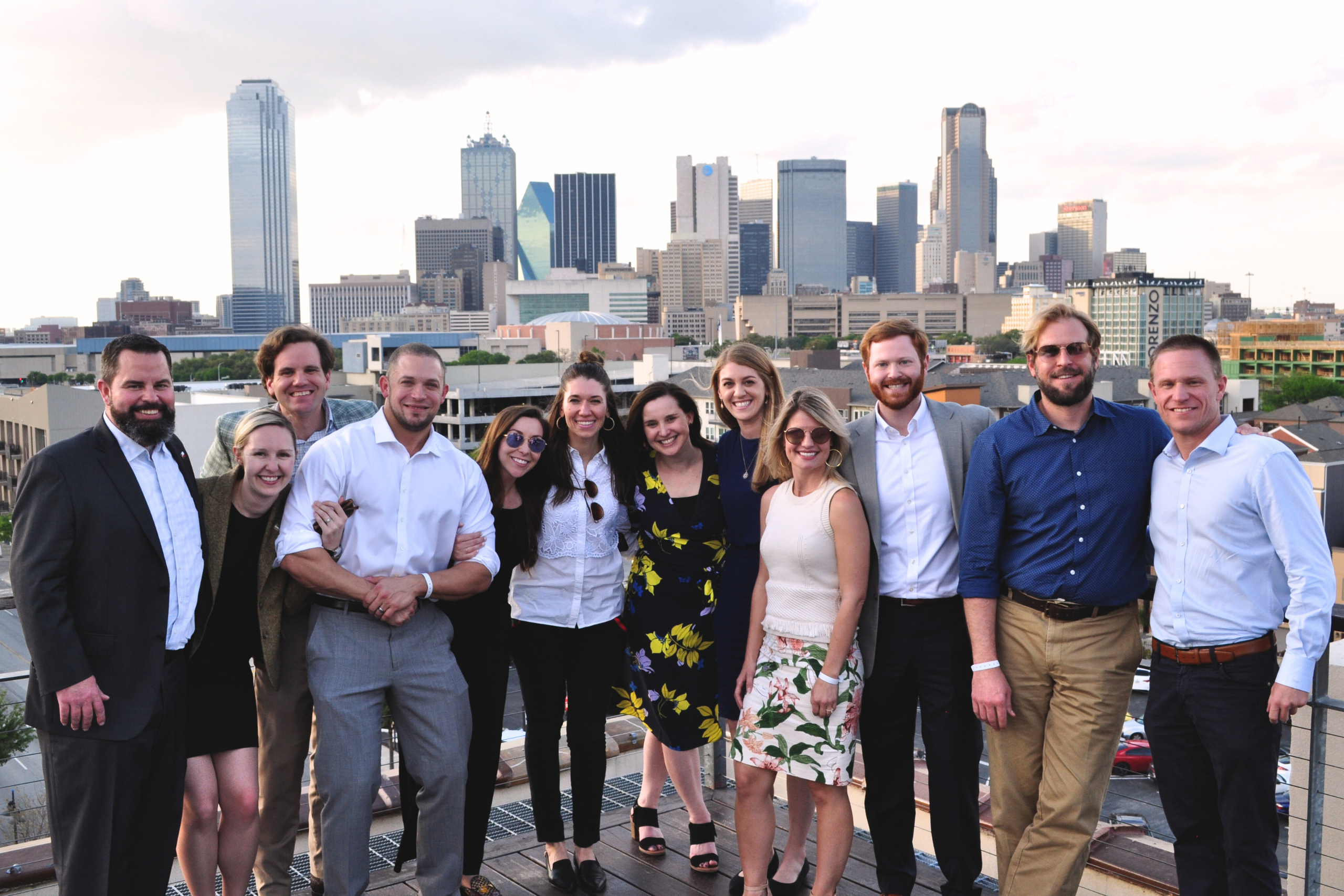 Candidate must be commercial real estate professional between ages 30-40
Candidate must be a current TREC member to apply
ALC classes consist of a diverse, inclusive, and balanced selection of participants across industry specialization, corporate representation, gender, and ethnicity
Program fee is $6,000 per class member
Important Dates and Deadlines
Please note: Dates are tentative and subject to change.
February 16, 2023: Class Orientation & Chairman's Reception
March 4, 2023: Mandatory Class Retreat
March 24, 2023: Dallas: Past, Present and Future
April 28, 2023: Leadership Development
May 19, 2023: Education
June 23, 2023: Arts & Culture
August 18, 2023: Governance
September 22, 2023: Health of the City
October 13, 2023: Economic Engine
November 3, 2023: Infrastructure
December 1, 2023: Community Investment
December 8, 2023: Class Graduation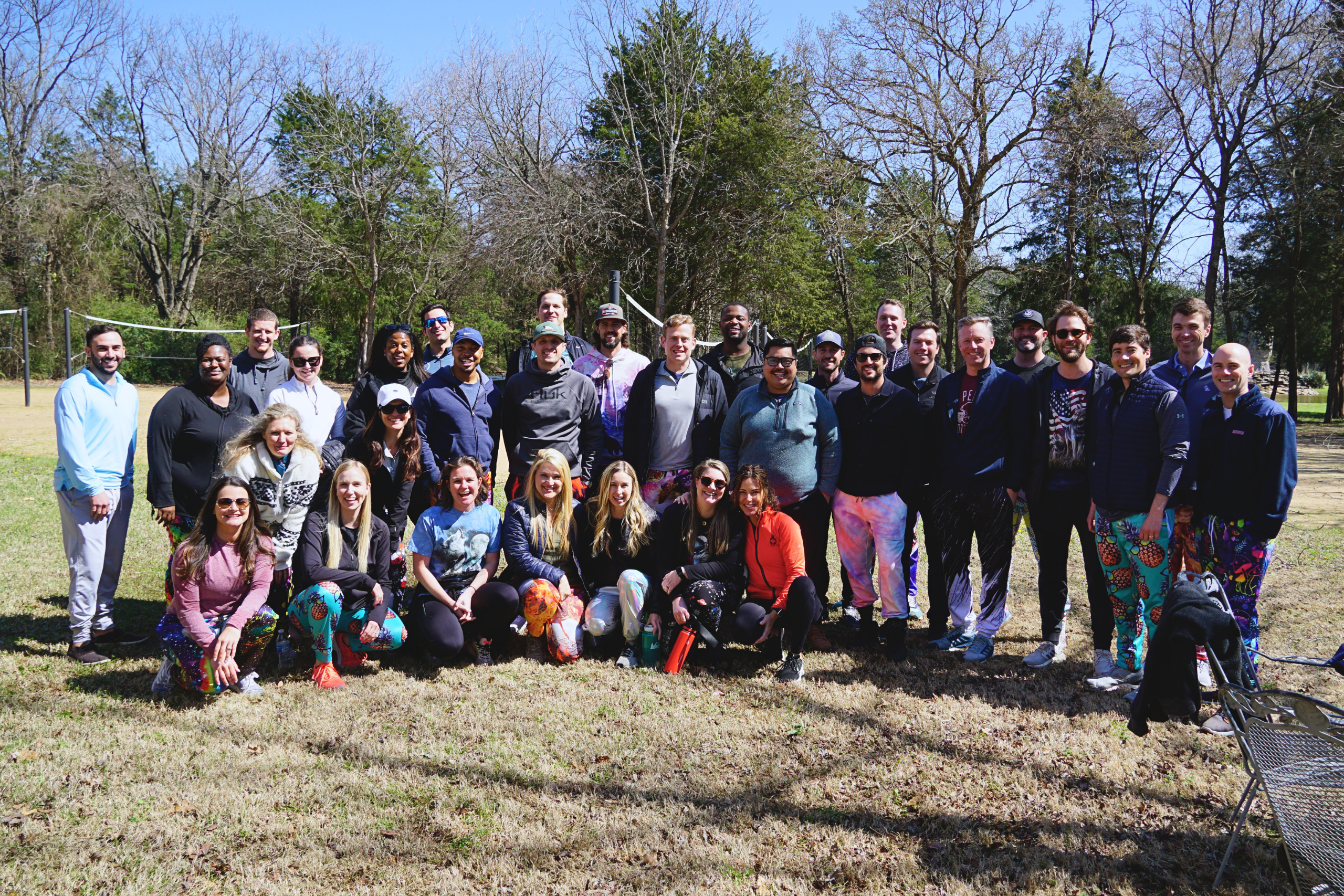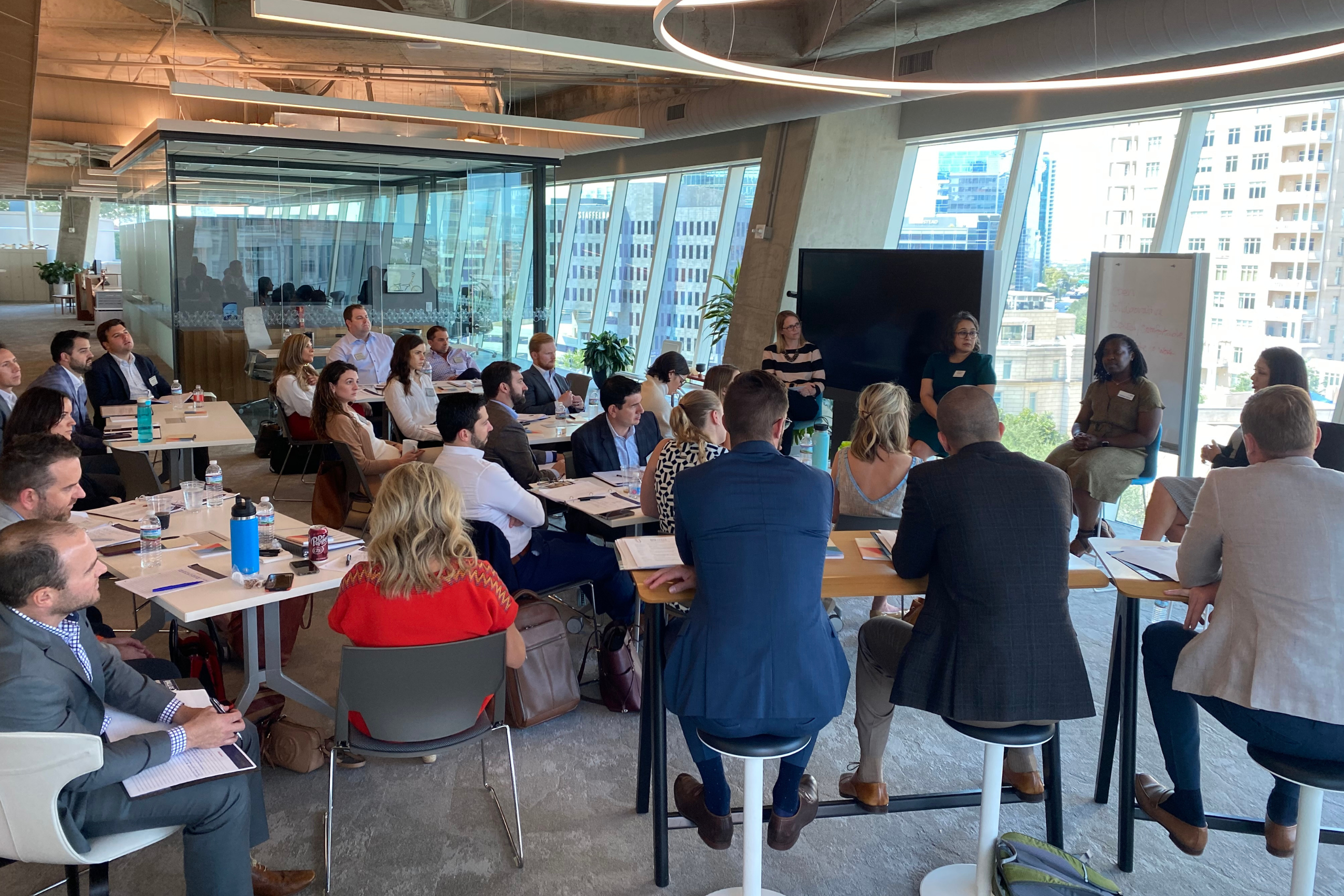 Dallas: Past, Present, and Future
This program day explores the history Dallas was built upon, the strengths and challenges facing our economy and community, and the role each individual plays as a leader in our city.
Leadership Development
This program focuses on what it takes to gain confidence as a young leader, leading through periods of adversity and organizational change, and charting one's rise as an entrepreneur.
Education
This program explores the services that Dallas-area school systems provide students throughout their academic careers and the challenges administration faces. 
Arts and Culture
This program examines Dallas' economy through an artistic lens as we explore the impact that creative spaces, industries, innovation, and culture have on the identity of our city.
Governance
This program focuses on the inner workings of the City of Dallas and how local governments throughout North Texas affect the commercial real estate industry.
Health of the City
This program delves into our city's healthcare systems, innovation within the healthcare industry, and the access Dallas residents have to healthy lifestyle choices through private and publicly-funded services.
Economic Engine
This program examines our region's economic health drivers and provides a deep dive on economic development, including negitiating for new development, public incentives, and equitable, inclusive development.
Infrastructure
This program analyzes our city's physical sustainability and the challenges Dallas faces as its population and demand for resources continues to grow.
Community Investment
Each of our previous programs culminate as we explore how the interconnectedness of our city's history, governance, infrastructure, education, economy, and healthcare work together to create a profound effect on the communities that have experienced disinvestment throughout Dallas.
Throughout the program, ALC class members receive personalized training with the executive coaching firm Rose + Porterfield Group, which tailors the experience to fit the strengths and goals of each participant.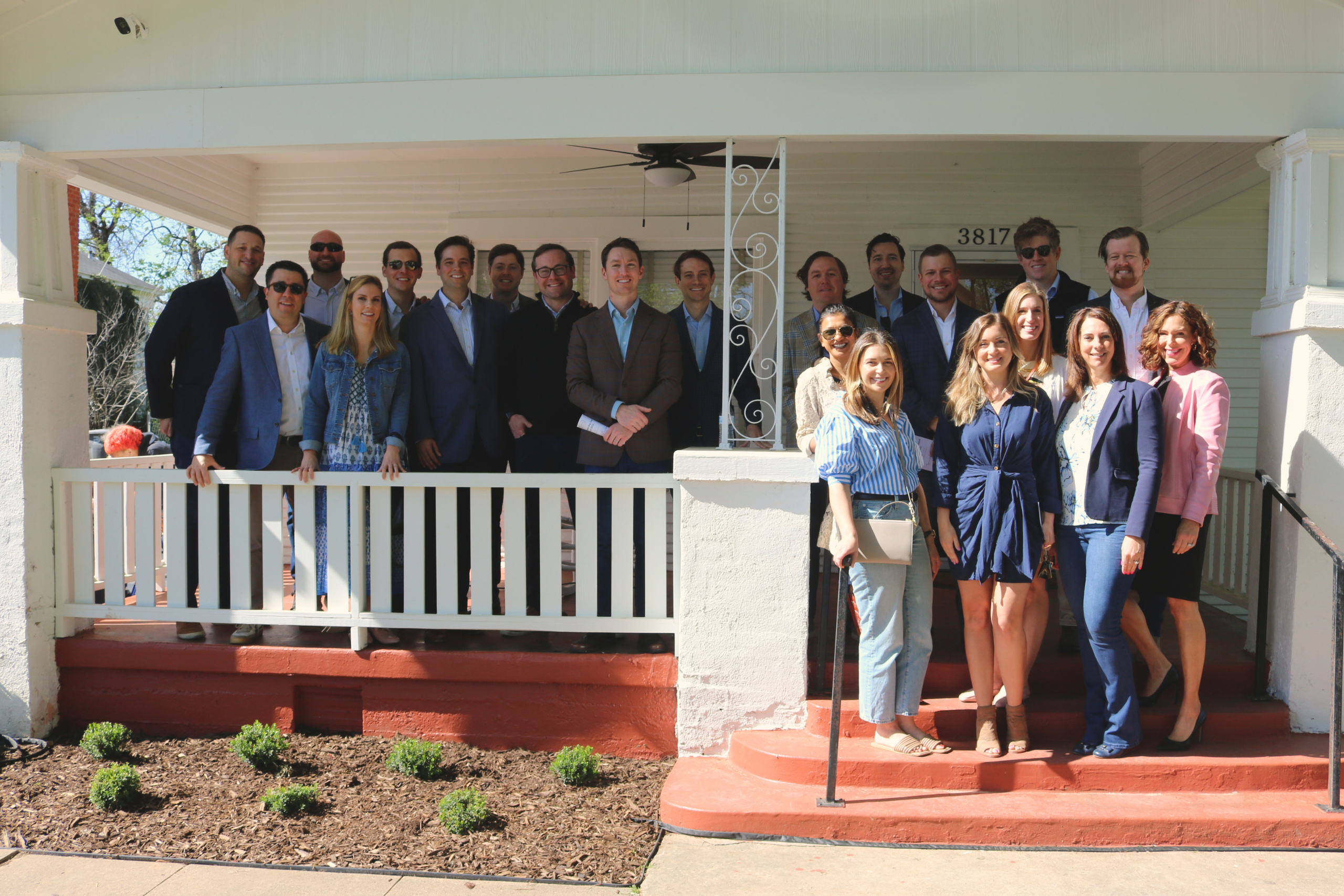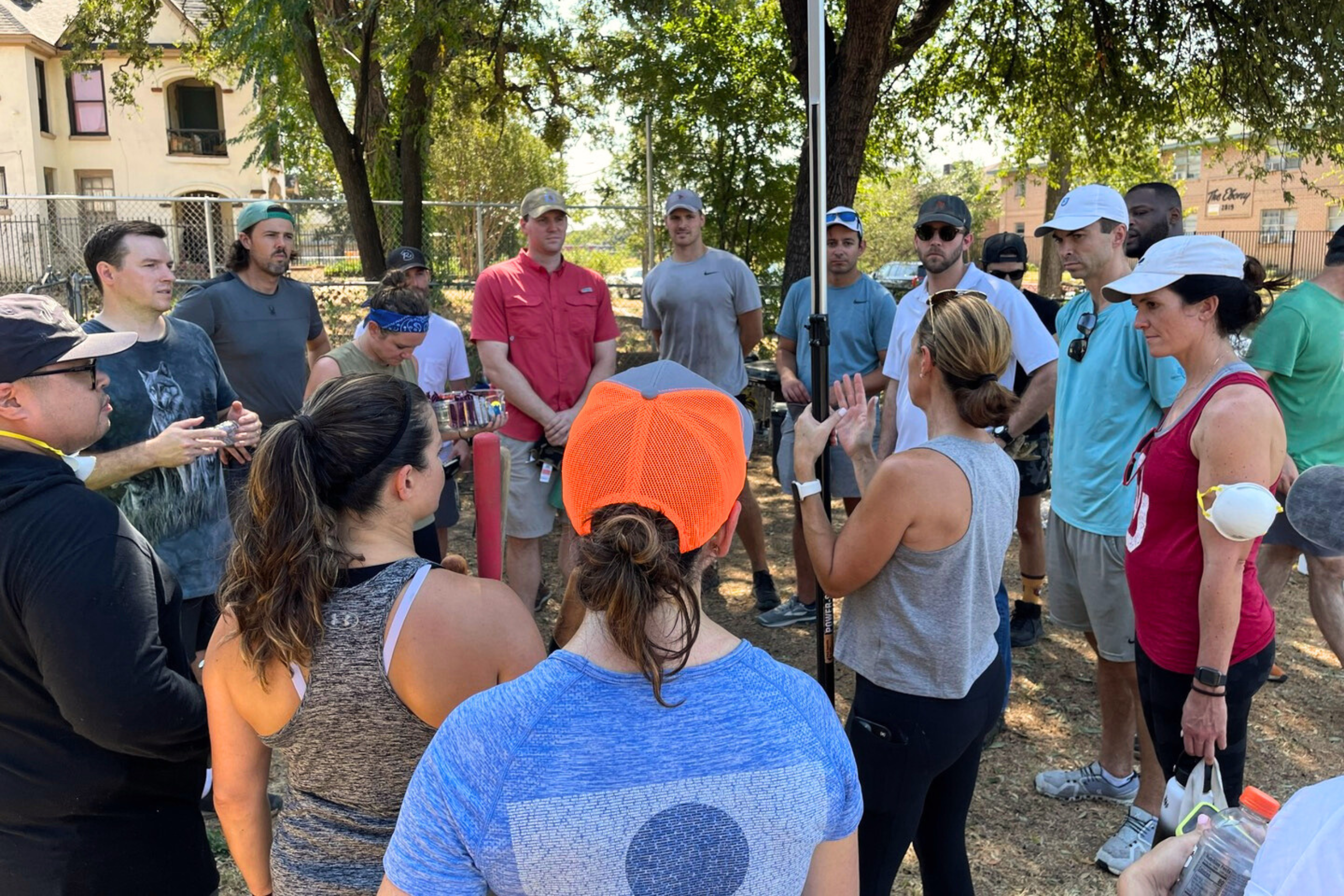 Community Investment Project
Each ALC class partnerse with TREC Community Investors to complete an impactful neighborhood revitalization project within the Dallas community. In recent years, class projects have supported the Dallas Catalyst Project.
2023 ALC Project Co-Managers: Matt Ashbaugh, Amber Ferrell
Mandi Adams
The Beck Group
Matthew Ashbaugh
Bandera Ventures, Ltd.
Hank Biddle
Ryan Companies, Inc.
Briana M. Blackman
The Allan Bailey Group
Claire Carroll
Munsch Hardt Kopf & Harr P.C.
Brandon Dinwiddie
Bank of America
Tyler Dodd
Hill & Wilkinson
Matt Falkin
CAF Capital Partners
Andre Ferrari
Tellus Group
Amber Ferrell
Balfour Beatty Construction
Brad Gibson
HALL Group
Deon Green
NorthMarq Capital
Michaela Gunter
Greystar
Lauren Halstedt
JLL
Patrick Henning
Brasfield & Gorrie, LLC
Luke Joeckel
PegasusAblon Properties
Huntley Lewis
KBC Advisors
Abby Littleton
Crow Holdings
Kevin O'Boyle
CBRE
James Olden
Gensler
Harrison Papalia
Winstead PC
Jeff Porter
Republic Title, Inc.
Alix Rios
GFF
Weston Rockers
Polsinelli PC
Dylan Smith
Colliers International
Madeleine Supplee
Cushman & Wakefield
Nick Tuszynski
Granite Properties
Abby Valliere
Corgan
Michael Ytem
Younger Partners
Emily Zoellner
Manhard Consulting
ALC Class of 2023 Steering Committee
CLASS CHAIR
Kate Cavanaugh
VICE CHAIR
Jeff Matthews
Winstead PC
Cullen Aderhold, Jr.
JLL
Evan Beattie
GFF
Heath Cheek
Bell Nunnally & Martin LLP
Chad Cook
Quadrant Investments
Will Hendrickson
Granite Properties
Alex John
LPA Inc.
Prama Kumar
Hill & Wilkinson
Tiffini Miller
JLL
Katie Morrow
Hillcrest Bank
Sarah Ozanne
Stream Realty Partners