The Real Estate Council
For commercial real estate professionals, The Real Estate Council is THE place to build big connections.
At the intersection of career and community, only one group provides the opportunity to impact the lives of others while developing the leaders of tomorrow. The Real Estate Council's members spark community transformation, influence policy, and propel careers in Dallas-Fort Worth and beyond. Only TREC provides the road map for success and the platform to Build the City You've Imagined.
As the largest and most influential organization of its kind in Texas, TREC represents more than:
95 PERCENT
of the commercial real estate businesses in North Texas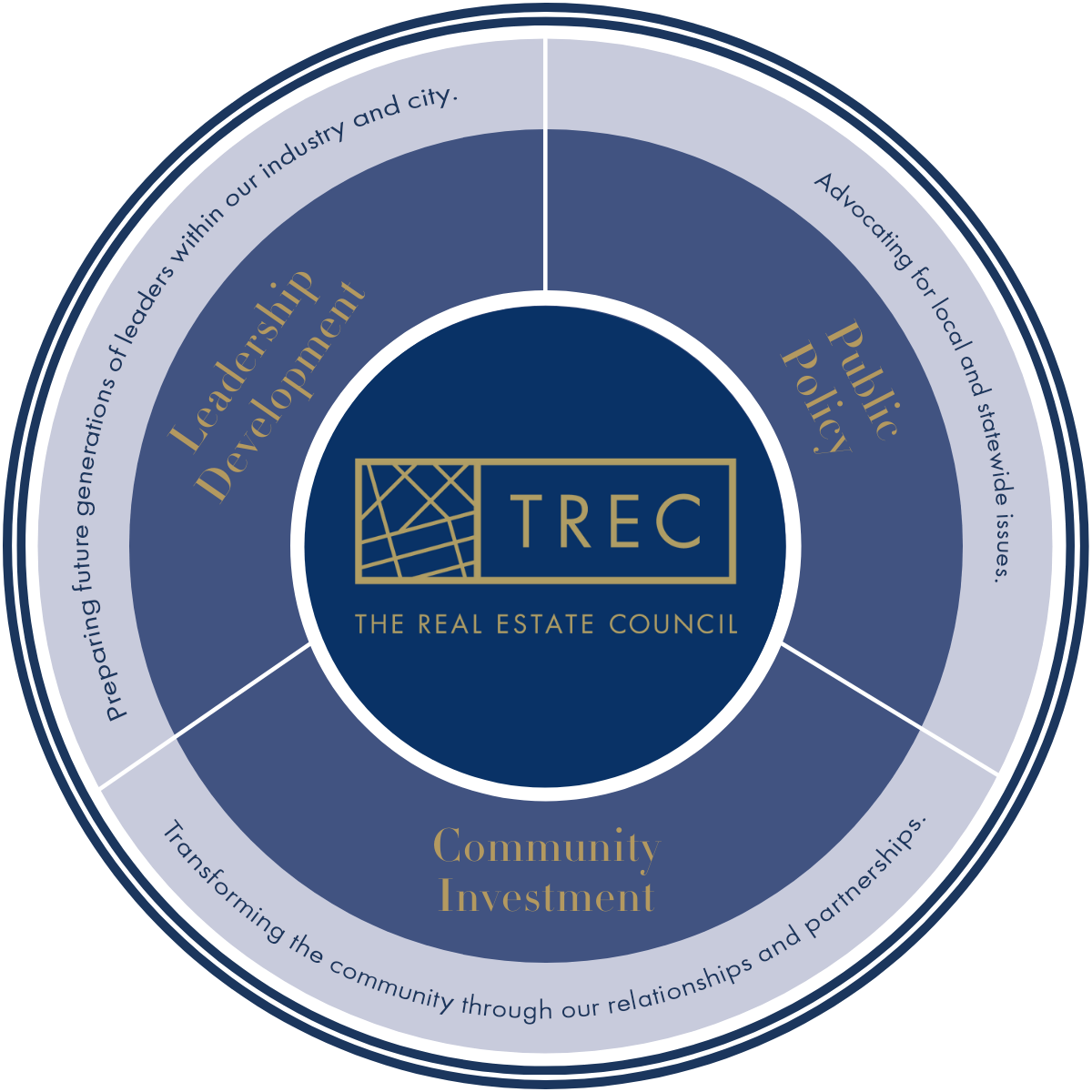 Because commercial real estate is a vital driver of the Dallas-Fort Worth economy, producing approximately 1/6 of the area's economic output, TREC wields strong influence in the region.
TREC members are developers, builders, brokers, attorneys, architects, investment bankers, accountants, finance professionals, title professionals, and more.  We help open doors through networking events, educational programs, and leadership development.