The hard work and dedication of our membership base forms the bedrock of The Real Estate Council's work to catalyze community investment in Dallas, influence public policy, propel careers, and develop the commercial real estate leaders of tomorrow.
Each month, we are spotlighting TREC members who have made significant volunteer contributions to our community investment initiatives and continue to push the limits of what our organization and its partners can accomplish for our city.
This month, we are proud to recognize Chad Allmann of DPR Construction, Ryan Garcia of JES Holdings, and Jennifer Gansert of Kimley-Horn and Associates.
Here are their stories:
Chad Allmann, DPR Construction
Chad serves as a project manager on the Dallas Catalyst Project (DCP) team working with St. Philip's School and Community Center to redevelop a commercial retail building along Martin Luther King Jr. Boulevard. His DCP team is working to refresh the façade of the neighboring buildings to improve the area's appearance following the renovation. Once the retail project is complete, the plan is for a variety of locally owned businesses to operate out of the building. "Though these buildings are showing significant signs of aging, they remain vital to the surrounding community and our hope is that a refresh will continue to strengthen the local businesses that utilize the space," Chad says. It is the second community investment initiative that he has been a part of since he worked on the 2016 Young Guns Project to construct the Bachman Lake Together Family Center. He has also volunteered with various Young Guns fundraising committees and TREC Special Events and has also served on the Public Policy Committee. "I have thoroughly enjoyed my experience thus far with TREC," he says, "and look forward to many more successful opportunities!"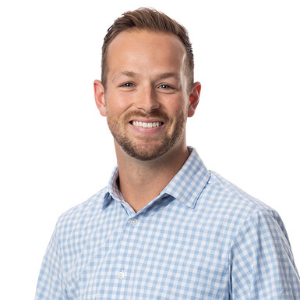 Ryan Garcia, JES Holdings
Ryan is a part of a Dallas Collaborative for Equitable Development (DCED) real estate team working with Builders of Hope CDC to create affordable housing options in West Dallas. "TREC makes volunteering opportunities very accessible and allows Young Guns to get a first-hand look at all the good works TREC is doing in the community," he says. "Working with TREC Community Investors has made me better as a real estate professional and helped develop meaningful and productive relationships with community stakeholders." Ryan has been heavily involved with our public policy efforts in recent years, previously serving as the Young Guns liaison to our political action committee and as a member of the Bill Review Committee during recent legislative sessions. He currently co-chairs our public policy working group on parking. Ryan's past community investment work includes site visits with the former R&D Committee, participating in the Real Estate 101 for Nonprofits program, and volunteering on various events and projects.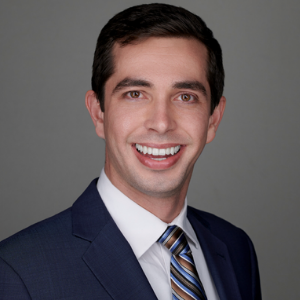 Jennifer Gansert, Kimley-Horn and Associates
A longtime TREC Young Guns and Community Investors volunteer, Jennifer is part of the real estate team supporting St. Philip's School and Community Center as part of the DCED, working on equitable multi-family development within the Forest District neighborhood. She also serves as project engineer for the ongoing Martin Luther King Jr. Boulevard retail project and was part of the Young Guns team that completed the Cornerstone Community Laundromat in 2019. "It has been so inspiring to see these organizations' vision for the neighborhoods start to come to life," she says. "I am grateful for the opportunities I have had to work with organizations in South Dallas, a long-underserved community, and help it reach its true potential." Jennifer has also volunteered on various TREC committees across the organization, including Special Events (Casino Night 2014, Giving Gala Raffle 2014, FightNight 2018 – Volunteer Chair), Membership (2016), and Young Guns (Education Committee 2016-17, TRECLympics 2018, Breakfast Group Leader 2019-20). In addition to her community investment project work, Jennifer has also been a part of the Metrics Committee (2014-17), the R&D Committee (2015), the Professional Services Committee (2019), and the DCED Committee (2020-21).