On Saturday, a group of our Young Guns members bundled up, braved the unusually cold weather and got to work beautifying the lawn and tending to the gardens at St. Philip's School & Community Center. Our volunteers cleared scrap metal, debris, vines and weeds; built a stone path and edgers for planting beds they then filled; cleaned out fish tanks for an aquaponics garden and assisted with other spring cleaning duties.
"It was a great opportunity to see what neighborhood groups like St. Philip's are doing, not just to teach their students, but to better the community at large," said TREC Young Guns Volunteer & Community Engagement Co-Chair John Adolph, of Wick Phillips LLP.
Saturday's Young Guns Volunteer Work Day was part of the Dallas Catalyst Project, our new three-year partnership with St. Philip's, the Cornerstone Baptist Church, and the iconic Forest Theater to invest more than $1 million in grants and pro-bono professional services work within a 1,050 square-foot radius in the South Dallas-Fair Park community. Donations from this year's FightNight will benefit the Dallas Catalyst Project.
Check out more pictures from the work day below: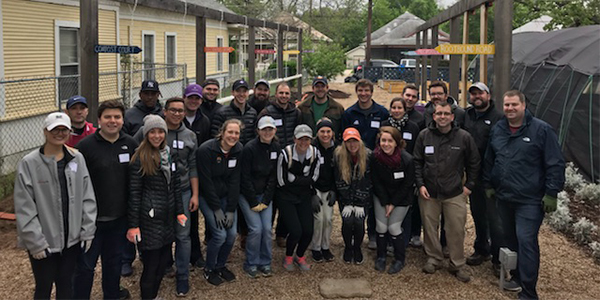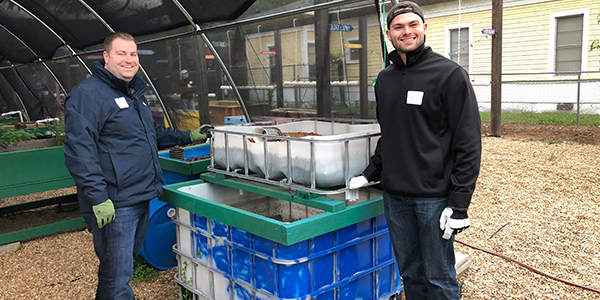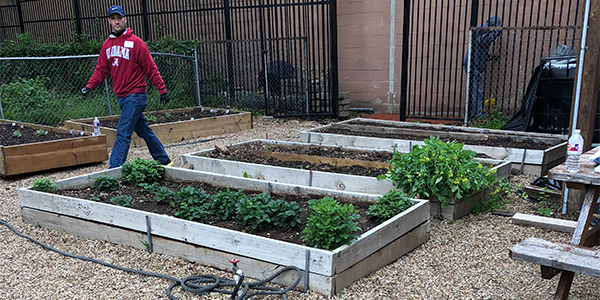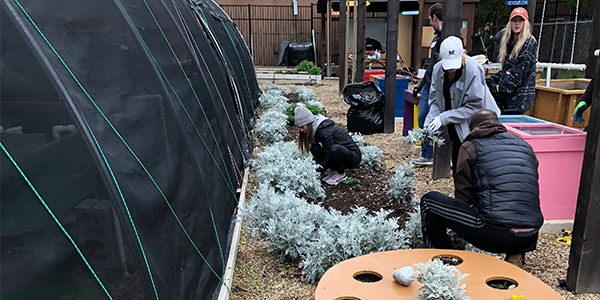 Tags: