The hard work and dedication of our members forms the bedrock of The Real Estate Council's efforts to catalyze community investment in Dallas, influence public policy, propel careers, and develop the commercial real estate leaders of tomorrow.
Each month, we are spotlighting TREC members who have made significant volunteer contributions to our community investment initiatives and continue to push the limits of what our organization and its partners can accomplish for our city.
This month, we are proud to recognize Emily Henry of StudioOutside and Ted Kollaja of Kollaja Consulting LLC and Kollaja Home LLC!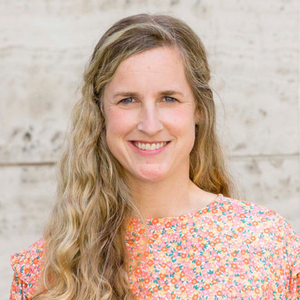 Emily Henry, StudioOutside
I am the landscape architecture lead project manager for the Dallas Catalyst Project. Most of my time is focused on revisioning Martin Luther King Jr. Boulevard to prioritize the pedestrian experience by narrowing the vehicular lanes and adding wider sidewalks and safer crosswalks. Historically, this section of MLK Jr. Blvd has had heavy vehicular traffic including concrete trucks and multiple lanes that was not comfortable for a pedestrian. In order to encourage more pedestrians, the neighborhood requested larger sidewalks to allow for café seating and street trees to create a more comfortable space for people.
I am an ALC alumnus (2014/2015), I served as a co-chair for the 2020 TREC Think Tank, the Leadership Alumni Board from 2015-2020, President of the Leadership Alumni Board in 2019, and I also served on the Executive Committee in 2019, and the TREC Board in 2019
I have been active with TREC Community Investors since 2009. It is an extremely rewarding opportunity to meet with community members, small businesses, and civic leaders to work collaboratively to identify and meet community needs. Whether that is through sustainable, affordable housing projects with bcWORKSHOP or through pop-up community events that promote small businesses, these experiences have enriched my life both personally and professionally.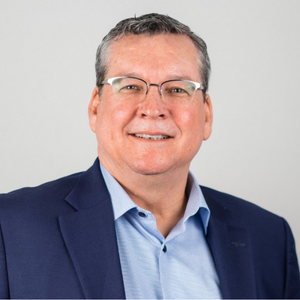 Ted Kollaja, Kollaja Consulting LLC & Kollaja Home LLC

I have the opportunity to act as project manager on behalf of TREC's Dallas Collaborative for Equitable Development program, working with the Golden SEEDS Foundation, which is a nonprofit community development corporation (CDC) affiliated with Golden Gate Baptist Church in The Bottom neighborhood. The Bottom is a historical neighborhood bounded by the Trinity River levy, on the west by 35E and Eighth Street and Corinth Avenue. Golden SEEDS is partnering with Innovan Neighborhoods to develop affordable housing to repopulate housing lots that have been abandoned and cleared to revitalize the neighborhood. Additionally Golden SEEDS is the recipient of a beautification grant from the City of Dallas that is being used for a variety of projects, including updated street lighting, street sign toppers, landscape/streetscape improvement, and community gardens. My role is to assist Golden SEEDS with project execution and assembling the necessary professional resources to advance their projects.

TREC has been terrific in supporting their investment partners and the volunteers that work with them. Golden SEEDS Foundation was one of the groups announced that had been accepted by TREC to participate in the DCED program with TREC support. There was a call put out for volunteers to represent TREC with each team. I immediately raised my hand to work with Golden SEEDS since I had worked with them in the past and had a good relationship with its leadership at Golden SEEDS and Golden Gate Baptist Church through Libbie Lee and Pastor Vincent T. Parker. In 2013, when DISD closed 11 schools in a consolidation plan, I led a pro-bono effort at Gensler, where I was a principal at the time. We partnered with Golden SEEDS to study what the needs were in the neighborhood that could be fulfilled by reopening NW Harllee Elementary School, one of the schools that was closed in The Bottom. My personal interest as an architect was to mitigate the negative impact vacant buildings have on their surrounding community. With Golden SEEDS, we put together a summer leadership academy for neighboring youth that demonstrated to the city and school district that there were unmet needs and that NW Harllee could be part of the solution. Fast forward to today and there is now an early childhood education center at NW Harllee helping children be better prepared for kindergarten and school.

Tags: