The hard work and dedication of our membership base forms the bedrock of The Real Estate Council's work to catalyze community investment in Dallas, influence public policy, propel careers, and develop the commercial real estate leaders of tomorrow.
Each month, we will spotlight TREC members who have made significant volunteer contributions to our community investment initiatives and continue to push the limits of what our organization and its partners can accomplish for our city.
This month, we are proud to recognize Zack Lamp of HKS and Jordan Nash of Gensler.
Here are their stories:
Zack Lamp, HKS
Little did I know seven years ago when volunteering for TREC's R&D committee that this foundation would lead me through the Associate Leadership Council (ALC) as a co-project manager on our 2017 class project to renovate the Harmony CDC food pantry to project manager for the Dallas Collaborative for Equitable Development (DCED) and Dallas Catalyst Project (DCP). I feel extremely fortunate for the opportunities I've been provided during my involvement with TREC. Every team member within the organization is full of positive energy and committed to making Dallas a better place for all. I am excited to see what else we can achieve!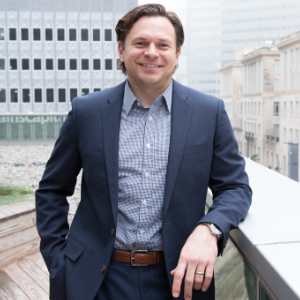 Jordan Nash, Gensler
A true community is not just about the neighborhood we live in or being a part of the same social network. It's about feeling connected and making a difference. I'm proud to be a part of the TREC real estate team as an architectural designer on such an impactful affordable housing project in West Dallas for Builders of Hope.